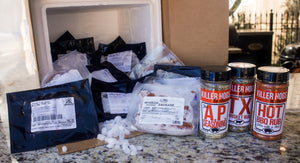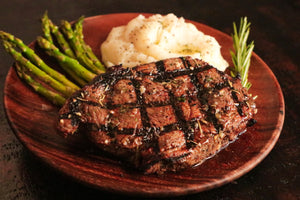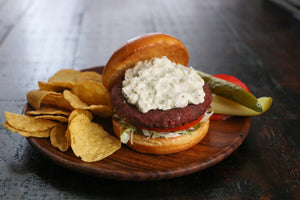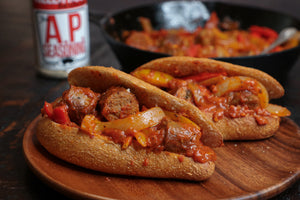 Regular price
HowToBBQRight Wild Game Sampler Package
---
Pairing premium wild game with the best seasonings in BBQ, the HowToBBQRight Wild Game Sampler Package provides everything you need to make amazing Wild Game BBQ at home. Having personally selected his favorite wild game sausages and steaks from Gamekeeper Butchery, Malcom Reed paired these meats with his signature seasonings and sauces to create unique wild game recipes that you won't find anywhere else. This package is a perfect introduction into wild game cooking and will provide you with all to tools you will need to make delicious wild game meals at home! 
Package Contents: 
- 6 x 1/3 lb Venison Burger Patties 
- 6 x 1/3 lb Elk Burger Patties 
- 2 x 4 Pack of Classic Venison Sausage 
- 2 x 8-10 oz Elk Rib Chop 
- 2 x 10 oz Bison Ribeye Steaks 
 - 2 x 8 oz Venison Medallions 
- 1 x 16 oz Killer Hogs A.P. Seasoning
- 1 x 16 oz Killer Hogs TX Brisket Rub
- 1 x 16 oz Killer Hogs Hot BBQ Rub
- 7 x Malcom Reed Wild Game Recipe Cards
Bbq right
My cousine loved it I got it as a gift for her.
Awesome Wild Game Sampler Package
Ordering was easy and quick delivery. Everything stayed perfectly frozen all the way to NY. Just got to try the Elk burgers, delicious. Looking forward to cooking up more of it.
Great Customer Service
We ordered the wild game sampler package, but what arrived was the wild boar sampler package. We don't eat pork... When I notified Gamekeeper Butchery of their error and sent them a copy of my original order, they appologized profusely and immediately shipped our correct order. It arrived the next day, frozen solid and perfectly packaged within a styrofoam container full of dry ice. We live in Texas so that's always a concern when ordering things that must stay frozen. So far, we've only tried the venison sausage and the bison medallions. Both were so delicious and flavorful, my mouth waters even thinking about them as I write this review. We will definitely order more meat from Gamekeeper Butchery. Other companies could take a lesson on how customer service shoule be handled - well done - just not the meat!
Wild game sampler package
Wild game sampler package