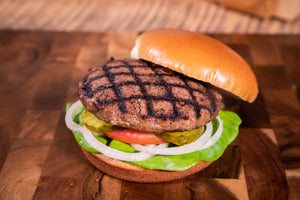 Regular price
Bison 1/2 lb Burger Patties
---
 The Bison burger is the next big thing. Or is it already here? Either way, enjoy this perfectly portioned patty with you best burger recipe and enjoy a unique flavor on a classic BBQ menu item. 
First time having bison burgers
This was my first time having the bison burger patties...wow is all I can say. Will be purchasing these again.